Sunnyvale Roofing - Affordable Roofing

One Call Away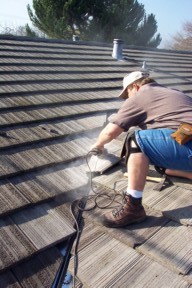 Our Sunnyvale roofing contractors are some of the top rated roofers in the bay area. We cover city roofing jobs from San Jose to Cupertino, we would be happy to help you with your roofing needs. We both live and work in Sunnyvale and take great pride in the neighborhoods we work on. Our Sunnyvale roofing team have a extensive list of services that are offered to the customer. These services include the following and many more.

New roof installation for your new custom roofing needs
Overlays to prevent moisture
Maintenance to keep your roof at its best
Green roofing for becoming environmentally-friendly and energy efficient
Restorations to make your current roof a little more modern
Weather damage repair
24 hour a day services, unlike most roof repair contractors
Sealcoating to make sure your roof does not leak
Patchwork for when only one spot of your roof needs repair
Heat and cool frames to help save on your heating and cooling bills
Our
Sunnyvale roofing
do excellent work in a quick, orderly fashion. No matter what type of roof that you need assistance with, we know all that there is about it. Choosing the style of roof is the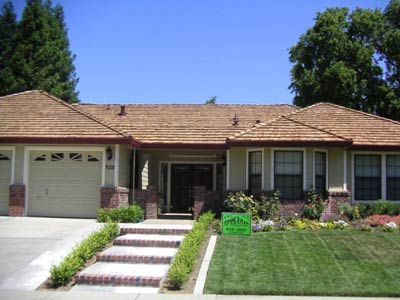 hardest part. Just choose the roof and leave the work to our roofing specialists.
Sunnyvale roofing
contractors has years of experience and pride ourselves on honesty and integrity. We believe in quality, not quantity. The better your home looks, the better we look. We are city roofing contractors with the roofing know-how.
Whether you need just a little work done to your roof or you need a new roof installed, please do not wait to contact us today. We are only a phone call away. 408-215-1026 or email us by clicking the contact us online button. No matter what your roofing needs may be, let our
roofers in Sunnyvale
help you. Do not wait until the rain is filling your house up with water, we are here to help you!




Looking for a good plumber who can help with your buster water heater, your clogged drains, and your leaky spigots? Visit sunnyvaleplumbingpro.com today and get the help you need. We're also happy to recommend our friends at North Highlands Roofing, serving the Sacramento area.

If you're not in our service area, you're still welcome to call. We're happy to give advice over the phone or put you in touch with another roofer when possible. Whatever you do, be sure you know how to choose a good roofer.